Lost
Stage Chapter:
Introduction
Stage Type
Defend Noah
Description
Edit
Lost is the third level of campaign.
Spolier alert! The hidden info may spoil your fun of playing.
After Ash used the E.Z.E. to rescue Gary, he finds Noah in the cave, and takes him back to the lab, where they decide to send him to some school in Hoenn. In response, Noah runs away and gets lost in an area populated by only Weedle and his evolutions (Kakuna and Beedrill) and Rare Candy. You must fight off waves of Weedle, and a Beedrill which occasionally fires Poison Sting missiles which can deal a massive amount of damage to your pokemon.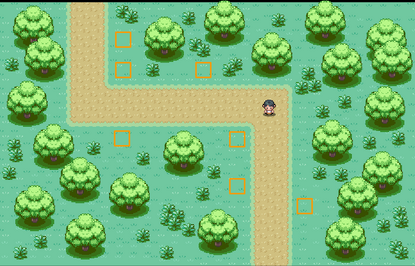 Waves: 4
Spots: 7
Defend Noah. Rare Candies: 1 (ish)
Ad blocker interference detected!
Wikia is a free-to-use site that makes money from advertising. We have a modified experience for viewers using ad blockers

Wikia is not accessible if you've made further modifications. Remove the custom ad blocker rule(s) and the page will load as expected.